Don't forget to follow me on all my social media as listed below in order to keep up with me on a day-to-day basis!
Even though I just moved out of my freshman dorm, I am already looking at all the different things I need to purchase in order to have the best apartment I can have! I am living in a one bedroom loft style apartment next year which is a version of on-campus apartment housing my college offers. With that being said they are not luxury apartments, the exact opposite of that quite honestly so in order to make them feel like home I want to decorate and have all the necessities that I think will make life easier! Here are a few must-haves I will be purchasing!
This for obvious reasons is a must-have and I want to go for a navy blue and grey theme for the whole apartment. I have found a few comforter sets that I have fell in love with and will for sure be considering when it comes down to buying one of them.
This Madison Park Essentials Comforter Set  from Bed Bath and Beyond is one I have been looking at for months and I think it would add the perfect pop of navy blue to my bedroom while not being too much as far as the pattern goes. I also love comforters that are reversible because I can easily change up the room if I get sick of it which is always a plus!

The second comforter set I am looking at is from Target and it is the Blue Nissa Comforter and Sheet Set which I absolutely love! I love the muted patterns on both the comforter and the sheets and while it is not just navy blue I still love the shades of blue they do use and I think along with the throw pillows it looks so cute!
Which bed set do you guys like better?
Obviously a major essential for the kitchen is a pots and pans set! I plan on cooking a lot (hopefully) and want a durable set of cookware that is going to be easy to work with and more importantly versatile!
Another must-have for the kitchen is a blender! I am a smoothie lover and my favorite part of eating breakfast in the caf at school was the smoothies! So I think the ninja blender would be perfect for that and it is the perfect size for me!
If you follow me on Pinterest  you will know how much I love pinning all different kinds of home decor items!

One of my favorite ways to decorate a space is using tapestries! I have already gotten a few of them and plan on hanging them on bland brick walls as well as maybe using one of them as a couch cover to cover the not so cute couch provided by the university! Tapestries are a good way to add a pop of color and pattern to an otherwise dull and boring room! This tapestry can be found here.
The next decor item I want to get is different kinds of plants! I love the use of plants to add a sense of life to a room and I think the thought that I need to take care of them will get me out of bed in the morning and again add a sense of life to my apartment wherever I put them! This one can be found here.
There is a huge lack of overhead lighting in the apartments so with that being said I am going to have to invest in a few lamps! Whether that be table lamps or floor lamps I still want to make sure they are a good addition and add to the decor and homey feeling! This one can be found here.
Another important aspect of decor is floor rugs! Not only does this add color and pattern but it also is used for different things like wiping your feet off in front of the door, catching water when you get out of the shower and protecting the floors from spills! I plan on buying a few different types of rugs and I think they will pull the room together that much more! This one can be found here.
One important thing I plan on buying is a shower caddy which goes over the shower head! Instead of taking things in and out of the shower and I go I want to keep everything in the shower but still keep it organized! This caddy can be found here.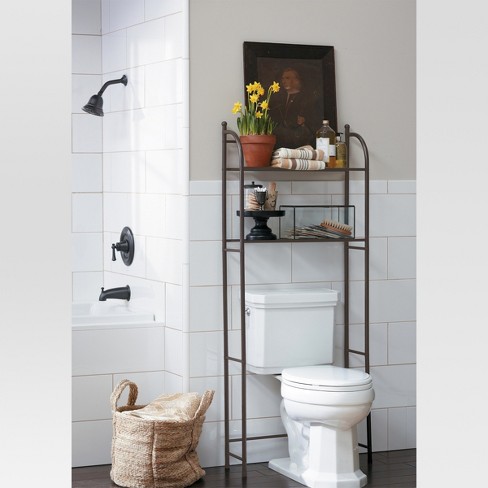 Another storage item I want to put in the bathroom is an over the toilet storage rack. This would be to keep things like toilet paper, all my skin care items as well as extra body wash and other shower items. This storage rack can be found here.
Of course a must-have for the bathroom is a shower curtain! While the university does supply one I find them to be ugly as they are a bland beige color and I really would just overall feel more comfortable bringing my own patterned shower curtain! I think this one is absolutely adorable and would fit my navy blue theme perfectly!
So there are some things I plan on buying for my apartment and I could not be more excited to be able to decorate it and make it my own! I will for sure be updating you guys on any purchases I make and anything else I think of in the process of buying things!
________________________________________________
f you liked this post don't forget to follow for more and leave some suggestions as to what you want to see next!
What are some things you think are apartment must-haves?
If you guys have any questions about college or life, in general, ask me them on Twitter!
Want to be a style ambassador for dormify.com? Click Here!
Keep up with me on my social media
Instagram | Pinterest | Snapchat | Apple Music | Twitter | VSCO|Spotify
Use my Sand Cloud Towels Discount Code to save 25%! :KarlaSm25